Incentives
Conventions, Conferences and Seminars:
Magic Egypt arrange the entire conference for you: the hotel reservations, the conference rooms (with computers, projectors, and microphones), and the hostesses, the translation and interpretation services, tourist excursions, factory visits.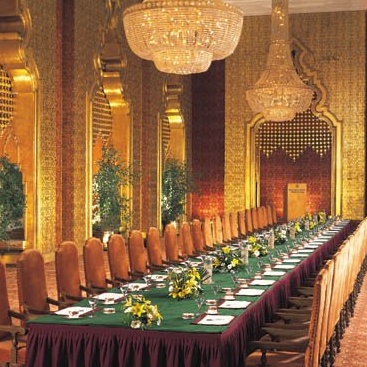 Members Services:
The right location: Negotiations about choosing the right location for the conference in the hotel congress centers. The right choice plays a significant role in the success of the congress.
Air ticket bookings: Proceeding with air ticket bookings and contracting with other airline companies (negotiations with charter companies etc.)
Hotel accommodation: The accurate and correct hotel booking arrangement is one of the most important sectors regarding the organization of a conference. Magic Egypt make all booking arrangements (issue of hotel vouchers printed letters to companies and delegates, etc.). We also issue printed room lists per category, availability room lists, delegates' list, etc.

Additional functions and events for the conference.

Organization of tours, Cruises and other post congress activities in Egypt or abroad (post convention tours).

Organization of the catering needs of the conference.

Organization of social program (opening ceremony & cocktail, gala dinner, theme nights, receptions, folklore entertainment, private functions, etc.)
Organization of programs regarding excursions, special activities and functions for groups or VIPs etc.
Other Services: Transportations:

i. Organization of assistance (Welcome Desks) in airports, harbors, and railway stations, in order to help the passengers with all check-in and checkout procedures.
ii. Transfers from/to all arrival and departure stations as well as hotels and convention centers
iii. All types of transfers from/to hotels during the organized social eventsSupplying multilingual personnel for the accomplishment of reception, translations, transfer guides tours etc.
Security Personnel.
Conferences facilities in the Egyptian hotels:

In many of our five stars hotels we can offer you high quality services and equipment in Cairo, Alexandria, Sharm El-Sheikh, Hurghada, Taba, Luxor and Aswan.

We provide you with the following facilities: Seating capacity of largest meeting rooms, there is a number of meeting rooms of various seating capacities ranging from fifty seats to one thousand seats, Audio/visual Equipment, It includes the following supplies:

1. Interphone P.A System.
2. Throat Mike.
3. Lectern.
4. 35 MM Slides Projector.
5. 16 MM Slides Projector.
6. Screens.
7. Blackboards.
8. Easels & Tablets.
9. Tape Recorder.
10. Simultaneous Translation Equipment.
11. Number of languages.